Founded and managed by individuals who have been owner-operators of various business interests, the Milestone Realty team passionately believes we have a better way to market real estate in our primary area of Northwest Oklahoma City. By taking on a limited number of clients at a time we can better serve you and reach your occupancy and user goals in a swift and efficient time frame. Bottom line, at Milestone Realty we will dedicate our resources to get the job done quickly and possibly at a less cost to our client. If you've reached a Milestone in your operation which requires you to re-consider your real estate needs – call Milestone Realty.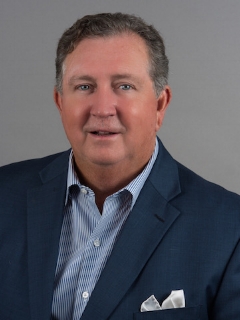 Wayne Stone, Broker/Owner
Wayne was a banker for 40 years including CEO of Founders Bank and President and board member of Bank of Oklahoma. He also was previously President of a property management firm which managed and leased over one million square feet of retail and office properties. He has held his Real Estate Brokerage license for almost 20 years. He has been involved in several transactions which were either sales and leasing negotiations with national chain retailers, national office tenants and local office and industrial clients.
Contact Wayne: wayne@milestoneokc.com
John Milner, Sales Associate
A newcomer to the Commercial Real Estate industry, John has spent much of his career owning and operating a small business in Oklahoma City with locations in Northwest Oklahoma City and the revitalized 16th Street Plaza District. As a business owner, John brings a unique perspective to his work having been a commercial tenant to both national and local property owners. During the winter you can find John working with the annual Holiday Pop Up Shops located at 10th and Hudson in December. John was also recently named to the Journal Records Achievers Under 40, Class of 2019.
Contact John: john@milestoneokc.com

Hank Bockus, Sales Associate
Having had a successful career running a multi-location construction supply company, Gordon White Lumber, Hank joined Milestone Realty in 2018 as a sales associate. During his time as President of Gordon White his company received numerous national awards including Entrepreneur of the Year. Hank brings resources to his clients such as contract negotiations, marketing, finance and cash flow analysis. Combined, these tools give Hank insight to help clients make the most informed choices regarding their property. In addition, Hank values building strong relationships.
Contact Hank: hank@milestoneokc.com